Alright, Ryan already knows about this but I'm going to post it on forums to see if anybody else has had this problem. This only happens at really high Y levels, don't know the minimum level it happens at though. I also tested it on singleplayer, it doesn't happen there. Basically, when you climb into the bed you leave the zone and when you get back out of it you go back into the zone you were in... heres screenshots for how it works exactly.
Before Getting into the bed.
Right Clicking on the bed takes you here.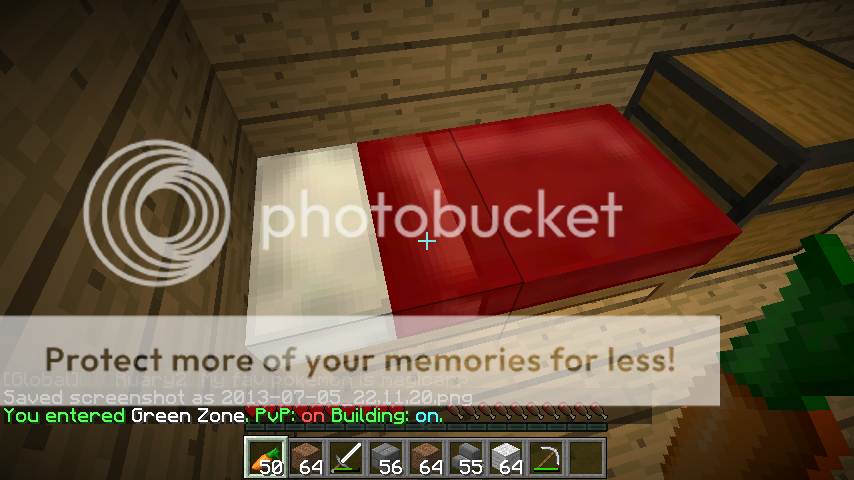 Leaving the bed.